I get it. A love of fashion by a huge part of the 60% of consumers living in the New Heartland (Midwest, Southwest, Southeast) isn't the first thing that comes to mind if you're a brand looking to build a relationship with them. That way of thinking stunts your growth in the Middle. Consumers in the New Heartland are very passionate about what they care about. They're loyal to their friends and their brands. These loyalties are manifested through the activities tied directly to their lifestyle. What they do and the brands they support come to life in how they spend their spare time.
New Heartlanders top lifestyle activities are defined by their love of music, food, hunting/fishing, technology, sports and yes, fashion.
We are not talking cowboy boots and rhinestones – there are world-class designers and growing/established brands that call the New Heartland Home including Imogene + Willie, Kayce Hughes, Peter Nappi, Ola Mai, Ceri Hoover, Otis James, Emil Erwin, Jamie + the Jones, Margaret Ellis Jewelry, Black by Maria Silver, and Nisolo.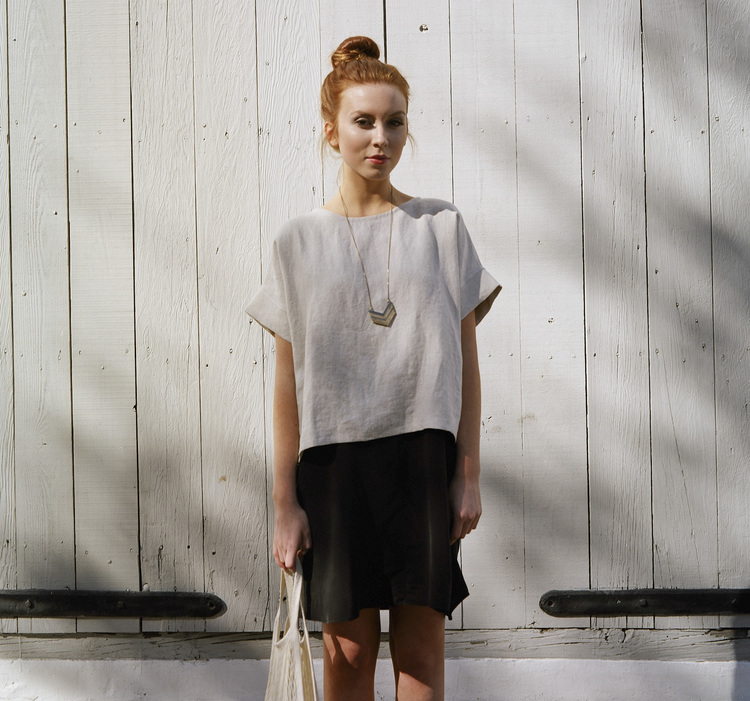 Nashville-based Elizabeth Suzann, in less than three years, went from a one-woman shop in a spare bedroom to a 10,000-square-foot facility with 15 employees. Last year Women's Wear Daily reported that Elizabeth Suzann had reached $1 million in sales.
The New Heartland is all about collaboration. When this area was settled, collaboration was required among farmers to create a system that helped them survive an often treacherous existence.
Creative collaboration is the idea behind the Nashville Fashion Alliance – a kick-starter funded venture creating a shared resource approach to the Southeast's growing fashion business. Van Tucker launched the Nashville Fashion Alliance (NFA), a nonprofit organization that acts like a mini-CFDA (Council of Fashion Designers of America) for the local community. "We're very inspired by what our music community has done to build business infrastructure over the last 50 years to become the largest center of employment in the music industry in the world," said Tucker. "While Nashville is certainly home to country music, this infrastructure is now leveraged by a diverse array of musical genres. We hope to emulate the music industry's success in Nashville for the fashion community."  Nashville is already the 4th largest market for independent designers.  These designers do not want to opt-in to the LA/New York world where they risk getting lost and compromising their lifestyle.
According to an article in Yahoo Style, "Country music, cowboy boots, hot chicken; Nashville is known for a lot of things—fashion generally isn't one of them. And yet, after a fruitful five years of growth, Nashville's burgeoning fashion scene is ready to explode. Thanks to an incredibly supportive community, increasingly sophisticated infrastructure, and one industrious nonprofit organization, there's a good chance the city may just be poised to become one of the country's fashion destinations, alongside Los Angeles and New York."
Our Recommended Books
Building on New Heartland's roots in music and the exploding fashion scene, event producer's Gil and Liz Cunningham, owners of Neste Event Marketing, created Off The Record Fashion + Music Show.
Off the Record premiered in Nashville last year. The event featured a world-class runway set production and a high energy fashion show featuring collections from designers including Gucci, KaufmanFranco, John Varvatos, Johnathan Kayne and Amanda Valentine with professional models and stylists from around the country. The evening also included musical performances by artists The Cadillac Three, Maren Morris, Old Dominion, Phil Vassar and Tommy Shaw of Styx.
Off the Record, is set to return to Nashville on Saturday, October 29, 2016.  "The response from last year's event was phenomenal," said Gil Cunningham. "We are thrilled to continue building on this excitement. No one else is doing an event like this, and it makes perfect sense to have it originate in Nashville."
I checked the tag on one of my favorite shirts the other day and was reminded that it was from the Billy Reid collection. His clothing is known for its classic styles in high quality fabrics, but with unusual accents, self-described as "low-fi Southern-bred luxury." Reid's first collection launched in Spring 1998. In 2010 GQ Magazine named Reid Best New Menswear Designer in America. In 2012 Reid was the CFDA Menswear Designer of the Year. The brand is sold in Saks Fifth Avenue, Neiman Marcus, Nordstrom, and Bloomingdales in the US, and Takashimaya in Japan. The coolest fact about Billy Reid is that his company headquarters is in Florence, Alabama in a historic bookstore.
New Heartlander's love of fashion is a key lifestyle touch point that brands need to factor into their plans of reaching this consumer.